HKS Business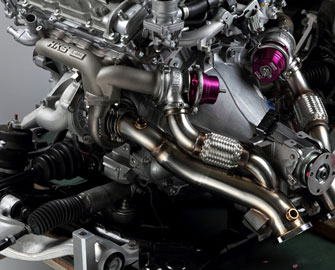 It's been 40 years since we established HKS and developed market's forefront products like turbo kit, original muffler, suspension, electrics and many others. We are always making innovation in automobile's aftermarket tuning products. This aftermarket area is our root and fundamental strength of the company.
For example, our latest suspension MAX IV is a sporty suspension that provides great control and comfortable drive for the street and circuit.
We will not stop developing innovative and exciting aftermarket products for automobile enthusiast.